Holmby News 10-23-15
HOLMBY NEWS



October 23, 2015
From the Holmby Westwood Property Owners Association, serving the Holmby Westwood community since 1960.
1. Report Helicopter Noise with New App
2. L.A. City Preservation Newsletter
3. Warner Ave. Carnival – Street Closures
4. West L.A. Street Closures this Weekend
5. First Aid and CPR Class
6. Dog Walking Safety
7. Upcoming Community Events
8. HWPOA Communication and Ad Policy
9. Resident Ads
10. HWPOA Contact Information
1. REPORT HELICOPTER NOISE WITH NEW APP
New Mobile App Allows Quick Reporting of Helicopter Noise Complaints in Los Angeles County
In the Apple and Google mobile app stores for the first time, HeliTracker will help restore peace in the sky over Southern California. Two local residents developed it out of annoyance by frequent loud, low flying helicopters and out of frustration from the lack of an efficient mechanism to lodge complaints. Now with several taps on a smartphone or other mobile device, residents can easily report all helicopter disturbances.
HeliTracker
is designed specifically for LA County residents, who can purchase the mobile app for $0.99. Both iOS and Android versions are available. Roy Meals, co-developer of the app states, "HeliTracker empowers LA County residents to easily voice concern regarding the aerial blight caused by vastly under-regulated helicopters. We want to improve the quality of life overhead for Angelenos, so we will donate any profit from HeliTracker to
TreePeople.org
, a nonprofit organization whose commitment is to grow a green and climate-resilient Los Angeles."
To report a disturbance, one opens the app. HeliTracker automatically confirms the user's location, zip code, date, and time. With one tap, the user indicates the type of disturbance (loud, low, hovering, …) and, with a second tap, sends the report. It takes only several seconds. HeliTracker forwards all complaints daily to the FAA's Automatic Complaint System.
Bob Anderson, President of the Los Angeles Area Helicopter Noise Coalition and a HeliTracker beta tester says, "HeliTracker is very easy to use and so quick. If you live or work where helicopters are a nuisance, you need this app."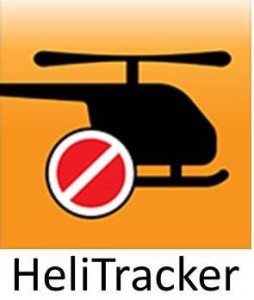 2. L.A. CITY PRESERVATION NEWSLETTER
The City of Los Angeles' Office of Historic Resources is pleased to send you the October 2015 issue of our quarterly E-Newsletter. Click the link below to the Office of Historic Resources' web site to read this month's issue.
The October issue is available at:
Inside this issue – SurveyLA Identifies Significant Historic Resources in Westwood Community Plan Area
3. WARNER AVE. CARNIVAL – STREET CLOSURES
Warner Avenue Elementary School will hold its annual Halloween Haunt Carnival on Sunday, October 25, 2015, from 11:00 am – 4:00 pm. As in past years, a portion of the carnival attractions will be located on Warner Avenue, between Woodruff and Loring.
The Department of Transportation will officially close this block of Warner Avenue from Saturday, October 24th at 8:00 am until Sunday, Oct. 25th at 7:00 pm. However, in order to minimize your inconvenience, we will allow access on one side of the street throughout the day on Saturday. All vehicles need to be removed from the street by 8:00 am Sunday. No traffic will be allowed to enter or exit between the hours of 8:00 am and 7:00 pm Sunday. The Tow Away / No Parking restrictions will be strictly enforced during these hours.
4. WEST L.A. STREET CLOSURES THIS WEEKEND
There are several street closures in the West LA area this weekend:
Beverly Glen (between Olympic and Pico) – Saturday, October 24, 2015, from 6:00 AM to 6:00 PM, the City of Los Angeles Bureau of Street Services will resurface Beverly Glen Blvd. between Olympic and Pico. There will be a full closure of the street during this time.
Mulholland Dr. (between Beverly Glen and Nicada Dr.) – The Los Angeles Department of Water and Power will be on Mulholland Drive between Beverly Glen and Nicada Drive from Friday, October 23, 2015 to Sunday October 25, 2015. The project will continue as a full closure with traffic officers on site.
5. FIRST AID AND CPR CLASS
Are You and Your Family Disaster Ready?
As part of Holmby Westwood's Emergency Preparedness Program, Firefighter, Mitch McKnight, our CERT (Community Emergency Response Training) instructor and his assistant will be leading us in hands-on FIRST AID AND CPR training. Learn how to save lives and assist injured family members and neighbors following a disaster.
Wednesday, October 28th from 6:30 to 9:30 PM
Belmont Village Senior Living
First floor meeting room
10475 Wilshire Blvd. (just east of Warner Avenue)
Free parking under the building
There is a $45.00 charge per person. Please make checks out to CPR Center Plus.
Teenagers are welcome. Please note: Seating is limited for this training.
6. DOG WALKING SAFETY
When walking your dog, please be sure to keep your dog on a leash at all times. In addition, please make sure that the person walking the dog is able to control the dog. We've received complaints that small children are walking large and/or boisterous dogs and are unable to control the dog when necessary. Finally, as always, be sure to clean up after your dog and throw it away in your own trash cans. Thank you!
7. UPCOMING COMMUNITY EVENTS
LAPD Haunted House
– Friday, October 23 and Saturday October 24 from 6 PM to 9 PM. Located at the West Los Angeles Civic Center (1645 Corinth Ave). The West Los Angeles Community Police Station invites you to a frightfully fun Haunted House. Tickets are $1 at the door to support the WLA Cadet Program. For more information please call or e-mail at
27995@lapd.lacity.org
Westwood Park Halloween Carnival – Saturday, October 31, 2015 from 11:00 AM to 3:00 PM at Westwood Park. Game booths, jumpers and prizes. For children up to age 11.
Free Paper Shredding Event – Sunday, November 8, 2015 between 10:00 am- 1:00pm at Emerson Community Charter School located at 1650 Selby Avenue, Los Angeles, CA 90024. Gather up old documents to be shredded & destroyed on-site by SHRED CONFIDENTIAL.
Exploring Your Universe – Sunday, November 8 at the UCLA Court of Sciences. 12:00 p.m. to 5:00 p.m. Night-time activities until 8:00 p.m. The Division of Physical Sciences invites you to family-friendly day of science exploration at UCLA!
Activities include:
Hands-on Workshops
Scientific Talks
UCLA Planetarium Shows
Comet-making and Bottle Rockets
UCLA Meteorite Gallery
Weather Tours
Physics & Chemistry Demos
and much more!
Visit
Astronomy Live!
for a full schedule of events and directions.
Admission is free. All ages are welcome. Parking is available for $12 in Lot 2 and Lot 8.
8. HWPOA COMMUNICATION AND AD POLICY
Please direct all comments, questions or issues regarding the
Holmby News
to
hwpoa@aol.com
Ads for plumbers, housekeepers, garage sales, etc. will be posted in the weekly News. Emergency situations such as coyote sightings, lost and found pets, traffic alerts and similar situations will continue to be published during the week as received.
When placing an ad, please send to
hwpoa@aol.com
for the
Holmby News
moderator to review. Responses to ads should be directed to the ad placer, not to HWPOA.
9. RESIDENT ADS
PART-TIME SALES POSITION
I sell costume designer jewelry and evening bags at charity events and am seeking someone to assist me on a part-time basis…have fun and earn some extra income! Please call Marie at .
——————————————————————
SEEKING HOUSEKEEPER/NANNY
Family looking for full-time housekeeper and nanny for 2 young children. Hours are 11am-7pm M-F, and some weekends. Responsibilities include childcare, light cooking and help cleaning and organizing the house. Must be able to speak English & have experience, references and reliable car. Please email Jennifer at
jpocino@gmail.com
——————————————————————
SEEKING AIR CONDITIONER REPAIR
I would like to request a referral for an air conditioner repairman. I can be reached at
sgreenspan8@gmail.com
. Thanks
10. HWPOA CONTACT INFORMATION

WANT TO RECEIVE A HOLMBY MONTHLY REAL ESTATE E-NEWSLETTER ? REQUEST TO BE ON THE E-MAIL LIST BY EMAILING JANEGAVENS@GMAIL.COM